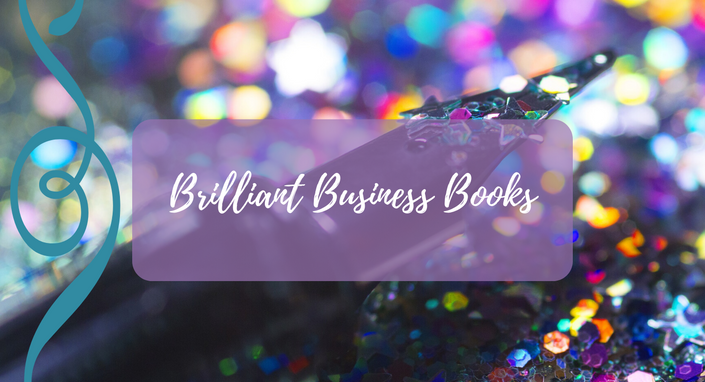 YOU COULD WRITE A BOOK FOR YOUR BUSINESS IN JUST 90 DAYS

So you can finally use it to get more clients!
This is Brilliant Business Book Intensive!
"I have so many ideas! I don't even know where to begin."
"I wrote a little bit, but I've been working on this book for years. I'm maybe halfway through."
"The whole process is so time-consuming and confusing, so I just stopped."
I hear this all the time from clients. Clients who are BRILLIANT, heart-centered business owners with wisdom to share and signature programs and talks that change lives.
They have what it takes… yet they struggle to write their book.
Have you been there? Are you there right now?
Do you want a simple way to show your expertise to clients and media? Are you longing to make a bigger impact with your ideas and programs?
Tired of only being able to reach a few people at a time and really help them change their lives?
Tired of seeing other businesses offering up a taste of their programs and philosophy in their books, wondering how they got through the writing process?
You started your business to help others. You have a big heart, and you know a lot about how to help your clients see results.
But for some reason, writing a book is overwhelming, seems like it will take forever, or you just aren't sure what to do other than WRITE.
Plus, you don't just want to write ANY book. You want it to help you land more clients who start out as readers. You need a process that turns the book into a marketing piece that works on overdrive!
You have clients, sure, but you want something you can offer as a stand-alone purchase at events, as a bonus for signing up, or to big influencers whose blogs, podcasts, or TV shows you've been dying to be a guest on. You just want to show the world that you're at the top of your game and you wrote the book on it—literally!
_____________________________________________________________
What if you could finish the draft of your book in JUST 90 DAYS?
What if you already have everything you need?
What if a little structure, support, and the secret sauce for thinking like a marketer is all that's missing?
But isn't writing a book hard? Don't you have to buy like 5,000 copies if you self-publish? And can just ANYONE do this?
Maybe you thought this was a possibility before, so you took some notes.
You worked hard to discover what your ideal clients want in a book.
You set aside a Saturday to start writing!
But it got you nowhere.
You didn't know how long to make the book.
Or you had too much on one topic.
Or once you started writing, you weren't sure what the end point would be.
Or worse: you didn't get anything written at all!
You had the best intentions, but if you don't really know what to do, then is it really going to get done.
(It's so easy to put off the projects that we need help with!)
I've coached a lot of people who had brilliant ideas and loads of clients. Yet, they struggled with sitting down to write a book because, frankly, they didn't have the time to start something that they didn't know how to complete.
The fact of the matter is –
It's not as hard as you think! And it doesn't take as much time!
So many things are waiting for you when you finish that book—something to give potential clients, a connection tool with brands and media, and just the prestige of having your name on the cover—but you are still stuck.
So how do you change that and rise up to grab what's meant for you?
You need a solid plan for developing a highly targeted outline, writing that book, and publishing it.
It's as simple as that!
Trust me, I know how tough it is to write a book without a plan.
I'm Cori Wamsley. And I wrote my first book in the dark hours of the morning, pushing through the night to get all my ideas for the first three chapters out.
As the sun rose, the scent of beer wafted through the windows (I lived in a college town). It was game day. But I would be sleeping off my book hangover. I collapsed on the bed and slept, still in the clothes I had worn the evening before: a sweatshirt and yoga pants, my hair pulled up in a messy ponytail. The passion of writing overtakes one sometimes, and you must see it through to the end.
Or so I thought.
I took about 6 months to complete that book, amid finishing my final year of my master's, working part-time, and serving as vice president of my service fraternity. But finish it I did.
Then I proceeded to edit that book every year for about 8 years before I felt like it was presentable to the public!
That's a long time to work on a book.
The thing is, I didn't have anyone to guide me—my degree program focused on analyzing literature, not writing it. And I got so off-track on the first draft, so deep into details that weren't necessary, that the book was boring. It was awful. I took a good idea and just slaughtered it.
I wrote four more books as I was lovingly cleaning up the mess of my first, and I learned so much in that process. I also worked for ten years for the Department of Energy and the Department of Justice as a professional writer and editor---with the most amazing mentor!---so I learned to craft a better story, focus on what the audience wants to read, and get to the point fast.
Combining those skills took me years, and frankly, you don't have that sort of time!
I realized that I could use the knowledge I gained to help business owners write books that would wow, make a huge impact, and give them the street cred they need to reach the next level of their careers. For the past four years, I've been working with business owners to craft the books that get them noticed!
That's why I developed Brilliant Business Book Intensive!
My journey to publishing my first book took 8 years—but yours doesn't have to.
Do you want to get off the need-a-book-but-don't-have-time-to-write-it roller coaster?
Are you ready to ENJOY writing about what your potential clients want to hear—your brilliant ideas and processes?
ENROLL IN BRILLIANT BUSINESS BOOK INTENSIVE!
You already have everything you need!
The skills to share your best tips, tools, and tricks, and a hard drive full of content.
But until you learn to set up the right structure, include the right information, and pull it all together, you will continue to feel like writing a book is just too hard, too time-consuming, and too frustrating!
Think about the new possibility of ease and flow that you'll have when you work with an ally in the writing process who has already written books and knows how to curate the best content to maximize your impact and thrill your audience.
With this program you will learn the exact steps you need to take to develop your book—from outline through writing through book cover, publication, and beyond—and start showing up as a thought leader who literally wrote the book in your field!
In this three-month course, you will move from confused to confident, pulling from your wisdom to write the best book you possibly can.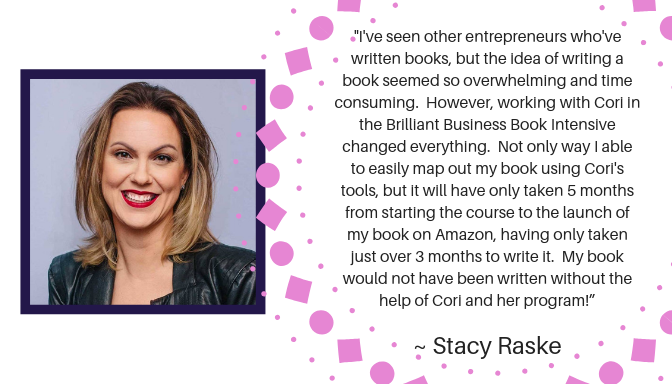 Here's the truth.

Learning the tricks to developing your book is crucial for your business!
And you will discover those tricks in Brilliant Business Book Intensive.
Each month, you get 2, 1-hour Zoom video calls with me and a group of savvy business owners going through the writing process alongside you where you can ask questions about whatever you're struggling with and learn from each other as a group of peer writers. I'll help you push through blocks and sabotage to keep you moving. Education is available through videos and worksheets here on Teachable. Here's how it works and what you'll walk away with:
The Basics of Book Writing

I set you up for success by showing you how to focus, plan, and outline your book and begin the writing process.
Your Cover & Motivation

You will discover how to make your book visually appealing so people see it and want it (HINT: you'll need more than a fancy title for that!) We will also learn valuable techniques that will help you keep reaching for that end goal instead of playing on Facebook.
Client. Attraction. Magnet.

I'll teach you about all the structures that will grab people's attention and send them back to your calendar to book a call. We will learn about editing (cleaning up the inside), self and traditional publishing, and how to develop supplemental tools so you can get email addresses, stay connected, and make a bigger impact!
Plus, you get a Facebook group for accountability, questions, and connection between calls. All calls will be recorded and posted in the group for reference.

BONUS! Submit one chapter per month for a professional review and individualized direction. This is so vital for your writing process and making sure you're on the right track! (This is for the group program.)

BONUS! Access to my vault of reference tools and checklists.
BONUS! Sabotage training by bestselling author Stacy Raske, The Empowered Overthinker, so you don't sabotage your book writing. Trust me. It happens more than you think!
Value: Totaling $9,997

Cost: Just $1297 or 3 payments of $450 (group rate)
VIP coaching is available, too, in 3- or 6-month packages. The offer is the same except we work one-on-one, and I review ALL your writing before each call.
YES! LET ME IN! I am ready to write my book and hit the next level of my career!
This is a self-paced course with live calls for questions on whatever part you are doing at the time. Brilliant Business Books features rolling enrollment, but grab your seat now, because only a certain number can take the course at the same time, due to attention needed on the calls!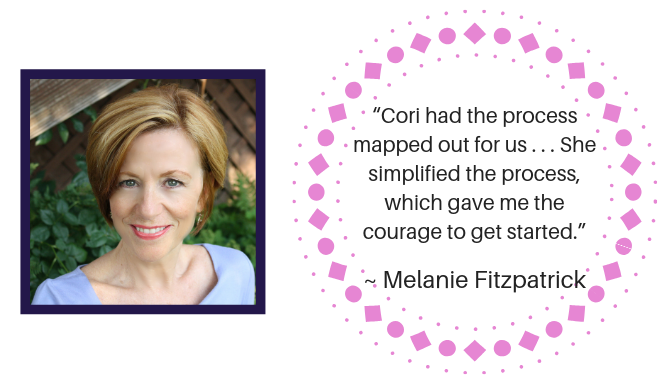 Once you pull all these pieces together, your book will practically write itself. You will be able to relax and write your brilliant ideas, and you will finally attract clients with a simple, evergreen tool that shows them you are the expert!
A book is what separates the leaders from the novices.
It doesn't matter how many certifications you have or how hard you try, if you don't have a book for your business, then you are missing out!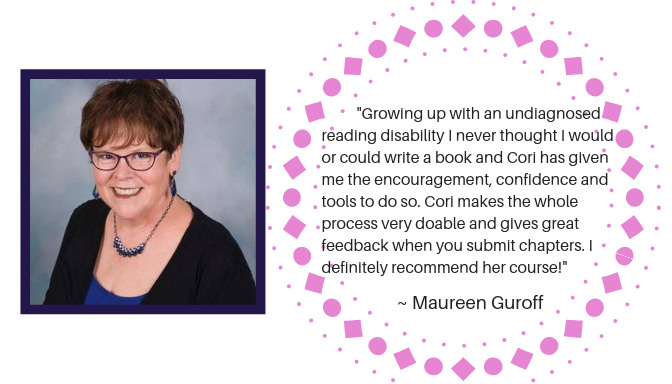 Your income and impact are directly proportional to the knowledge you have, the size of your reach, and the difference you make for the people you serve.

If you want to expand that reach, that impact, that income, then you MUST publish a book for your business.

And the only way to get there is to start writing with Brilliant Business Book Intensive.
GET YOUR KEY TO UNLOCK YOUR SUCCESS RIGHT HERE!

Stop throwing up roadblocks to your success—ACTION, THE RIGHT ACTION, IS THE KEY TO GETTING YOUR BOOK OUT THERE.
---
If you're ready to stop putting off your book—ready to let the light shine on yourself—then JOIN US RIGHT HERE.
Join Brilliant Business Book Intensive—a 3-month focused system for writing a book for your business!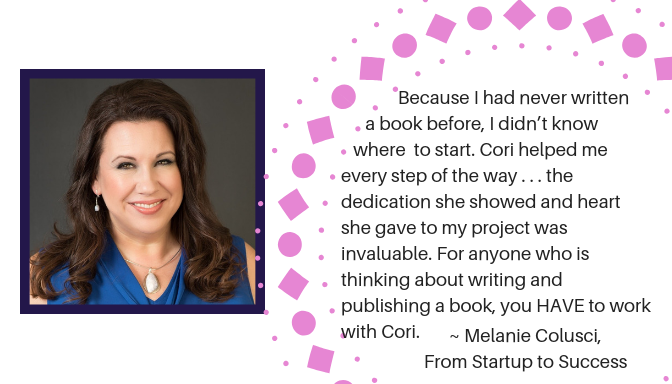 This is your time to step into the next level of your career!

It's your time to ACCEPT YOUR INVITATION as a power player so you can make a bigger impact and uplevel your career.
It's your time to finally write and publish your book so you can make the difference you want to make!
This is how we work smarter. This is how we reach more people.
Writing a book can be fast, easy, and fun!
Get your ticket to the next level here!
Your Instructor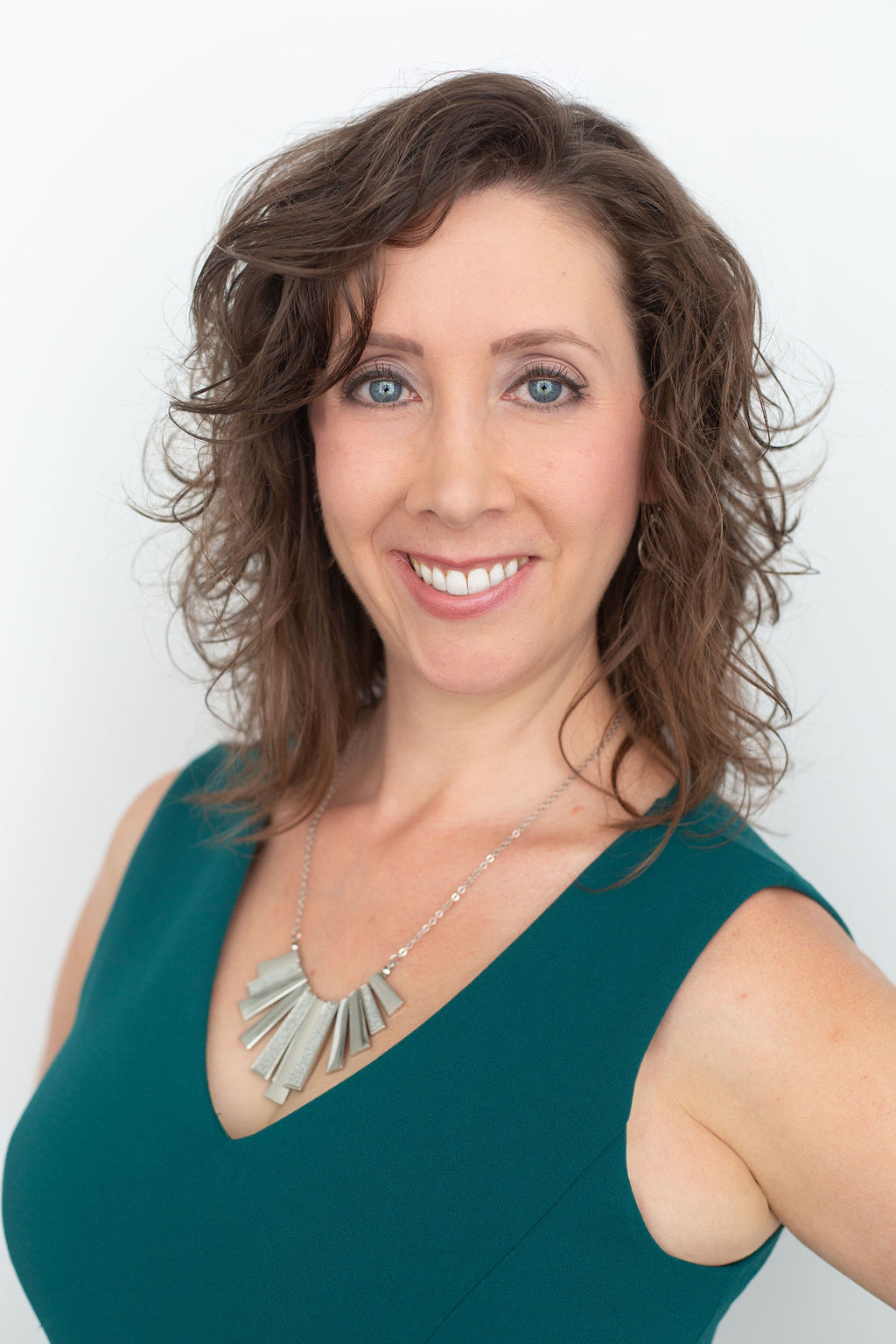 Hi! I'm Cori Wamsley. I help speakers, coaches, and other leaders just like you write a book fast to give them the credibility and visibility they need to uplevel their career. I help them create authentic books that allow them to reach a bigger audience and connect with media to gain greater exposure. My education, experience as an author of 8 books, and love for helping people tell their story drives me to get to the heart of what people want to share and why so they can put it in writing and make a huge impact.
I'm the bestselling author of my nonfiction book The SPARK Method: How to Write a Book for Your Business Fast. I also wrote and self-published seven fiction books: four in the Martina Mackenzie series (a magical middle grade mystery-fantasy series); Confessions of the Editor Brigand (a chick lit novel ; The Knight and the Ninjas (a self-illustrated children's epic poem); and Monkey Mermaid Magic, which I coauthored with my daughter London and illustrated.
I'm the former executive editor of Inspiring Lives Magazine, and I have 10 years' experience as a professional writer and editor for the Department of Energy and the Department of Justice. I hold a master's degree in English literature and bachelor's degrees in English and biology.
For more information, please visit www.coriwamsley.com.
Course Curriculum
Do This First!
Available in days
days after you enroll
Module 1
Available in days
days after you enroll
Frequently Asked Questions
When does the course start and finish?
This course is self-paced with live calls. When you enroll, you will have access to all materials that accompany this course through Teachable, and the link for the video call will appear in the Facebook community for the 3 months that you are doing the course. The course includes 6 calls. Calls are at 10 am on Wednesday mornings. Don't worry if you miss a call. The recording will be available soon after in the Facebook group!
How long do I have access to the course?
You will have access to all materials through Teachable until Cori Wamsley no longer runs this program. You will also have lifetime access to the Facebook group associated with this course.
What if I am unhappy with the course?
We would never want you to be unhappy! If you are unsatisfied with your purchase, contact us in the first 30 days and we will give you a full refund.